KWENDERANA
Walking together.........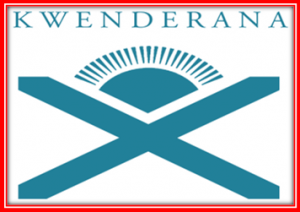 The Kwenderana Partnership Group comprising the Parish Churches of Busby, Giffnock South, Greenbank and Williamwood together with the Congregation of Ekwendeni in northern Malawi has been established to enhance lives and witness in Christ's name to our mutual benefit
KWENDERANA MISSION STATEMENT
We recognise and we share a commitment in Faith to:-
Support one another with prayer, treating individuals and community as equals in God's eyes.

Respect our similarities and differences, both culturally and in terms of material wealth

Sustain, enhance and encourage improvement in the lives of individuals and community spiritually and materially to the lasting benefit as well as touching the lives of members of both partnership committees.
Kwenderana Partnership Group
The Kwenderana Group had a meeting in Williamwood on 21st September and were joined, via Zoom, by Rev Timothy from Ekwendeni, Malawi.
He expressed most moving and grateful thanks for money sent to repair the water bore-hole and to support education.
Rev Timothy is arranging a get-together for all supported pupils in the near future
He was able to tell us that some people have been vaccinated against covid 19 and schools and churches have resumed their activities.
The Partnership Group agreed we would send funds to provide Christmas parties for children and the elderly and we hope that donations from Refreshments after Church made in each of our three congregations in the month of November would be put towards this.
There are also plans to sign a new Partnership Covenant in Scotland and Malawi possibly on Advent Sunday.
We heard an update from Williamwood High School about their fund-raising plans to support the work of Classrooms for Malawi. You may be approached to sponsor a cycle (of a distance equal to the circumference of Lake Malawi) some time soon!
A trip to Malawi for senior pupils and staff is being considered for whenever it is safe to travel either in 2022 or 2023
January 2021 Updated
Following a meeting of the Kwenderana Partnership Group at which Williamwood was represented by Morag Young, Isobel Pitkethly and Scott Ratcliffe, some £450 was sent to Ekwendeni in Malawi to provide food for children during the school holidays and a Christmas celebration, with food, for the elderly.
As we begin the New Year, some £1800 is being sent to cover school fees for pupils identified by our Malawian partners as being in need of support or complete funding.
Thank you to all the Williamwood folk and friends who have contributed to this work.
If you would like to find out more about how to donate, please contact one of our Kwenderana reps.