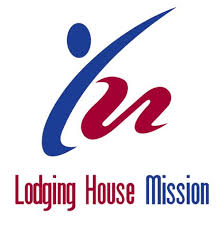 LODGING HOUSE MISSION.......Updates and information
Lodging House Mission
Williamwood Parish Church continues to support LHM by donating foodstuff and toiletries. Jim Purvis is happy to have donations dropped off at 86 Hillview Drive any  Friday, or to collect from donors, then to take them to LHM where they are most gratefully received. Your continued support is greatly valued.
LHM Christmas Cards
If you would like to support the LHM by purchasing some of their Christmas cards, the easiest way is to look at their website via this link, www.charitycardsonline.com/lhm , send ( jedpurvis 86@yahoo.com) or phone (620 3529) your order to Jim Purvis and he will arrange uplift and delivery of same.
UPDATE FROM GUS SMEATON
Dr Martin Fair, the current Moderator, agreed to preach at our annual Homeless Service but for obvious reasons both the service and the visit have been postponed.
Dr Fair   offered to prepare a video message and this can now be accessed at:
Dr Fair has agreed to visit LHM on 11th April 2021 but this will of course, be subject to health and safety considerations.
 ENJOY THE VIDEO
Another delivery of supplies from Jim Purvis for the LHM