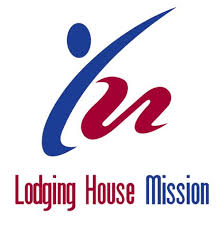 LODGING HOUSE MISSION.......Updates and information
Sadly the Lodging House Mission has closed its doors due to staff going down with Covid and is currently not taking donations.
 However Jim Purvis will continue to collect donations so we are prepared for when the All Clear is given.
Thanks to everyone for your continued support
Lodging House Mission
Williamwood Parish Church continues to support LHM by donating foodstuff and toiletries. Jim Purvis is happy to have donations dropped off at 86 Hillview Drive any  Friday, or to collect from donors, then to take them to LHM where they are most gratefully received. Your continued support is greatly valued.
Newsletter February     
Dear Supporters,
We are now into the New Year and although LHM continues to be impacted by the new 'Stay at Home' guidance we are working with a small team to meet our commitment to support those experiencing homelessness.
We thought we would share with you a roundup of the varied support the team at LHM has been able to provide with your continued support through this Covid-19 pandemic.
| | | |
| --- | --- | --- |
| £5 Hot Meal Voucher Scheme | Emergency Food Parcels | Essentials Toiletries packs |
| 667 meals given out | 2,816 parcels distributed | 1,437 packs distributed |
| Total cost £3,154 | £ 13.44 approx. cost per parcel | £ 22.61 approx. cost per pack |
| | | |
| --- | --- | --- |
| Clothing | Christmas Gift Bags | Full Christmas Dinner |
| 255 assists | 165 individuals | 432 meals delivered |
Through our partnership work with Bethany Christian Trust and Glasgow City Mission we have secured 1,200 emergency supply packs for vulnerable households across Glasgow. There are four pack types; food, cleaning, toiletries and stationary. To date we have reached 146 separate households in crisis.
We are now receiving regular referrals for help and assistance with food parcels, toiletries packs and clothing from various agencies for the clients they are working with. These include; Simon Community Scotland, British Red Cross, Hunter Street Homelessness Health Centre including Addictions Team and Blood Borne Virus Nurses, Positive Outcomes Project (Criminal Justice Team), Housing First, The Access Hub, Mungo Foundation, Wise Group and Quarrier's.  In addition we have been able to supply £10 supermarket shopping vouchers to various charities frontline staff to issue to clients on our behalf.
| | | |
| --- | --- | --- |
| Marie Trust | Simon Community Scotland | Street Soccer Scotland |
| 450 | 700 | 350 |
Lunch bag provision to the Glasgow Overnight Welcome Centre has been ongoing since 1st December.
We have been able to assist a total of 549 individual service users, from these there have been over 1000 presentations at our Centre. Assistance given has related to welfare rights advice, support, homelessness assistance, mobile phone top ups, meal vouchers, as well as emergency food, essential toiletries, clothing and winter weather packs.  Our chaplaincy phone line remains available for prayer, support and assistance on 07864 705 668. Our support worker Angela is available for over the phone consultations and can offer a one-to-one appointment if required. Our volunteers sorting food and clothing have continued their dedicated support despite tightening restrictions. Many churches and organisations have stepped up to offer additional support with regular supplies for our kettle food packs, clothing and toiletries. We are indebted to you all, none of this great work could be done without our many collaborative relationships and we want to say a heartfelt thank you to everyone who is part of the Lodging House Mission Family who make all of this vital work possible.
We ask for your prayers for God's strength as the team continue to engage with vulnerable people, and are available to offer support to the Glasgow Overnight Welcome Centre until end of March. Please keep in mind all those living in temporary accommodation during this pandemic, concerned about their future.  Pray for protection during this pandemic and beyond as we continue to provide essential services to those in most need. 
May God bless you as you have blessed the least of these brothers and sisters of Christ. (Matthew 25:40)
Deacon Claire Herbert
Chaplain LHM
Another delivery of supplies from Jim Purvis for the LHM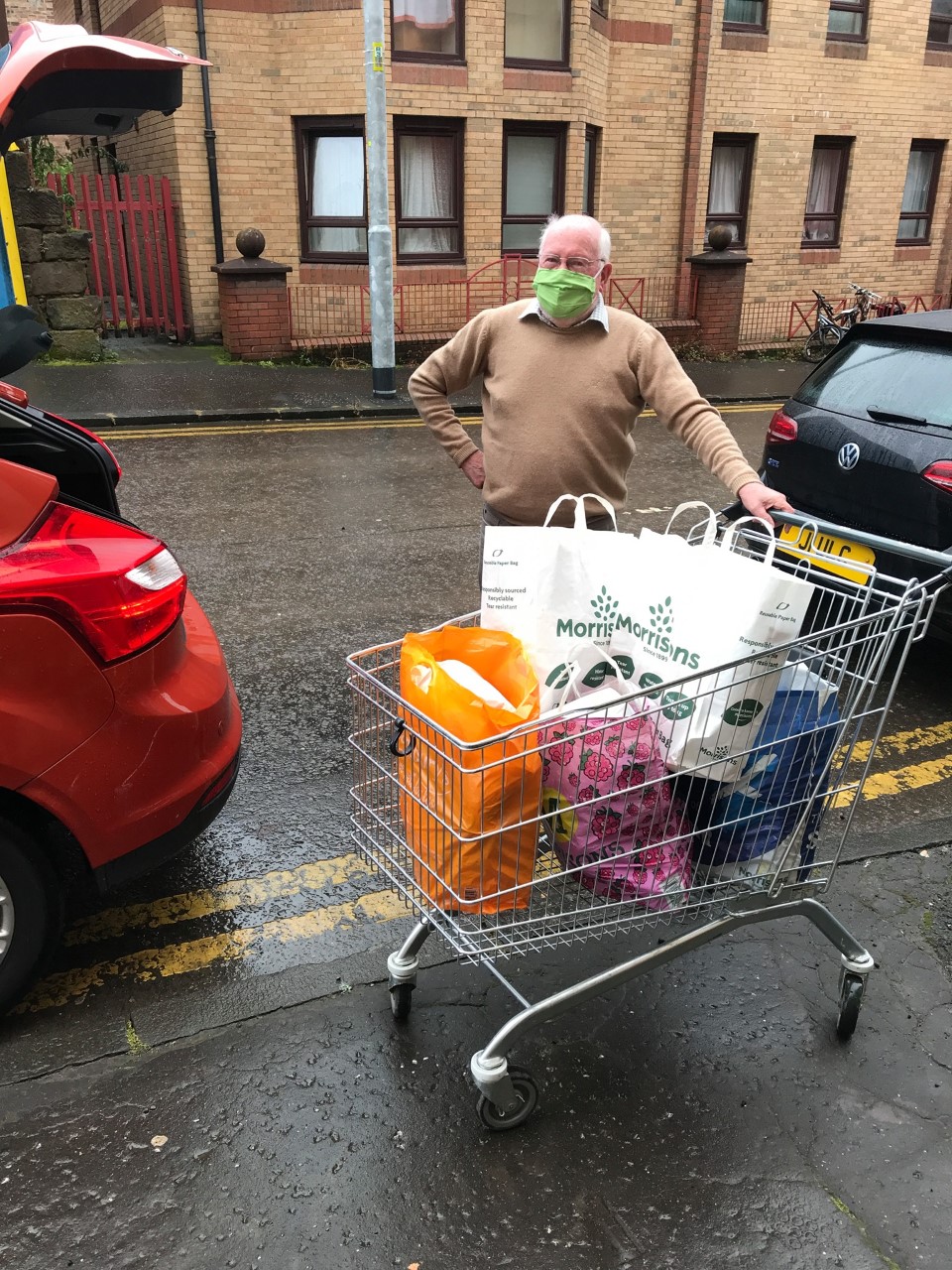 UPDATE FROM GUS SMEATON
Dr Martin Fair, the current Moderator, agreed to preach at our annual Homeless Service but for obvious reasons both the service and the visit have been postponed.
Dr Fair   offered to prepare a video message and this can now be accessed at:
Dr Fair has agreed to visit LHM on 11th April 2021 but this will of course, be subject to health and safety considerations.
 ENJOY THE VIDEO