LOOK BACK ON RECENT EVENTS
Scroll down to see more.........
THE WILLIAMWOOD TODDLERS HAVING A GREAT TIME AT THEIR 2018 HALLOWEEN PARTY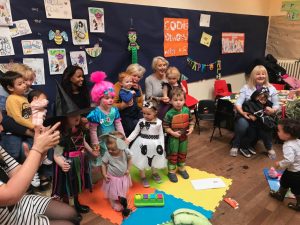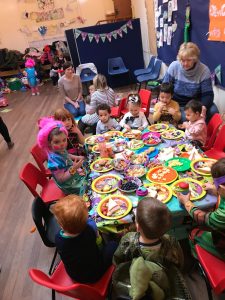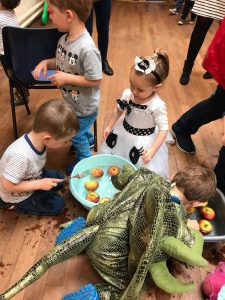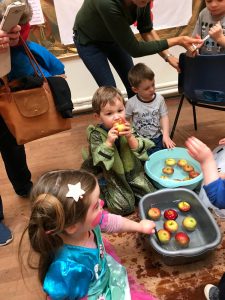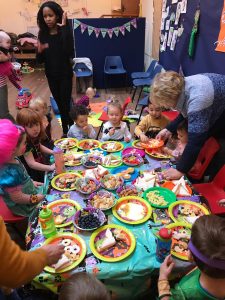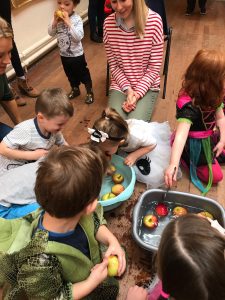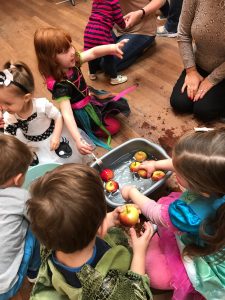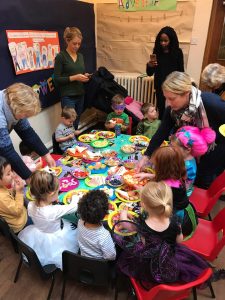 SUMMER CONCERTS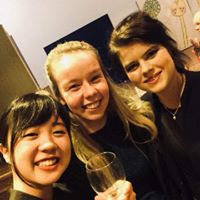 Our wonderful performers after Sunday evenings concert, on 26th of August, which concluded our 2018 summer concert series. Thank you Yura, Edyta and Ella for a great night of musical talent and entertainment. We wish them luck in their continued studies at the conservatoire and hope they will visit us again!Our Summer Concert for the end of July
On Sunday 29th of July the Eriska quartet (pictured here)after they gave us a  great concert! We wish them the best of luck in their debut  album launch on the 22nd September- if you enjoyed the concert and want to get your hands on a copy, you can buy it by emailing eriskaband@gmail.com!
A Display of wedding dresses ended our year long 80th anniversary celebrations.  Below is a very small selection of those that were on display for the week of 18th – 24th of June.
A very successful social event.
Thank you all for taking part in the Annual Quiz organised by the BB.  We look forward to your participation next year.
 Congratulations to the Kirk Session ( Robert Coulter, Iain Cherry and Alan Black won the 2018 Trophy
Congratulations to the BB Seniors Team ( Cameron Griffiths, Cameron Stewart & Calum Young) who 'won' the Youth Trophy (under 18's)
ALL TEAM RESULTS WERE AS FOLLOWS
1st The Kirk Session, 2nd The Congregational Board, 3rd The Sunday School Leaders, 4th The BB Officers B Team, 5th The BB Officers A Team, 6th The Events Committee, 7th equal The BB Senior Section and The Brownie Leaders, 9th The Guild