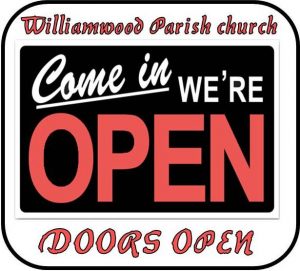 Unfortunately at present, due to Covid restrictions, our Church doors are not open.  We hope they will be in the future, when we can welcome you back safely. 
Throughout the year (except during the school holidays) our church is open to visitors on Monday through to Friday from 10.00am – 11.45am.  there is a dedicated team to welcome any visitors to the Church.  You can then find out about the Church, visit the Iona Chapel or just spend some time in quite contemplation.
There will be a copy of the Bible Reading fellowship's publication New Daylight on display which has a suggested Bible reading and a very short reflection of the day.
We are also introducing a book exchange trolley where you can take one, donate one or take one and give a small donation.
A cup of tea or coffee is always of offer too so why not come along and visit us